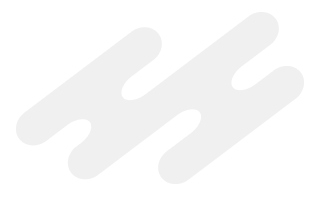 📢Pet owners, this GIVEAWAY is for you! 🐾 Here's your chance to get two of the best new pet products on the market NOW @walmart We've teamed up with PetLife to give TWO lucky followers the ultimate pet pack that includes Smart Prints Dog Pads & Stain & Odor Eliminator PLUS $100 🙌 Walmart Gift Card Keep your home pawsitively clean of messes with these ultra-clean and green products 🪴 👉Smart Prints Dog Pads – You've seen other absorbent pads, but you've never seen these before. 🐶Super strong, ultra-absorbent, with cute designs and paw-activated fragrance. The best part is that they are made of dye-free, bleach-free, and sustainable forest pulp materials 🌳 and hold up to 6 CUPS OF LIQUID💦 👉Stain & Odor Eliminator – Get those messes up without leaving behind stains, smells, and other gross stuff. This spray is dual-action (spray or foam) and targets pet messes deep into your rug, couch, or other surfaces. It can be used on hard or soft surfaces and is completely safe for pets and people 🙌 Here's how you enter to win: 1- Like this post 2- Follow @petlife.unlimited and @walmartfavs 3 - Leave a comment below + tag your friends whose furry besties could benefit from some Pet Life products That's it! Good luck! This #giveaway is not affiliated with Instagram or Walmart, must be 18 or older to enter, US Residents only. Ends 1/26 at 10pm CST. #doglife #walmart #walmartstyle #walmartfind #walmartshopping #walmartpet #puppytraining #petlife #petproducts #newatwalmart #dogtraining #puppy #trainyourdog #momhacks #cleaninghacks #puppylife
Other Giveaways
You can also check out these giveaways
1,741,417
The number of giveaways resulted with simpliers
3,704,079
The number of gift winners with simpliers
2,626,286,494
The number of entries gathered with simpliers
43,988
The number of answered messages
The #1 Instagram Giveaway Picker
Why
Simpliers

?
Really All Entries and Transparent Results for Instagram Giveaways
Simpliers, really receives all engagements on your posts, not last a few engagements as other apps do.
Lists all entries on result page to prove that.
So, your followers see the list and make sure that the results are safe.
Therefore, it may take longer to getting all interactions such as comments and likes from your post compared to other giveaway sites.
The list of all data, such as comments, likes, retweets, etc. received for your giveaways, is stored in our secure databases for at least 15 days so that you can show the reliability of your giveaways and listed on your results page.